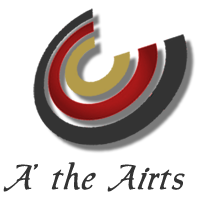 Working together to achieve our aims and benefit the community
About Us - Our People

Board of Trustees
Chair: Willie Waugh
Vice chair: Brian Johnston
Treasurer: Sheri Urquhart
Board Members:
Iain Baker; Rosemary Burton; Pauline Copeland; James Gracie; Elizabeth Griggs; Kate Sloan.
Staff
Executive Manager: Anne Foley
Adminstrator: Lindsay Kerr
Cleaner: Heather Anderson
Reception/Café Staff
Debbie Milligan; Terri Campbell; Jade Revell;
Kobain McFadzean; Bronwyn Clark
Volunteers
We rely on a team of volunteers for running the shop, organising events, promoting the centre and other activities. We welcome applications to volunteer from people from all sections of the community.Find out more.
Members
Why not support us by becoming a member and stay up-to-date with everything that is coming up?  There are two categories:
Full membership is open to people with DG4 and Wanlockhead postcodes.
Associate membership is available to people outside these areas .
Membership is free, but we rely on our members to support us, so optional donations are always welcome.
Contact us for a membership application form - contact@all-the-airts.com